Leeds Arts University - End of Year Show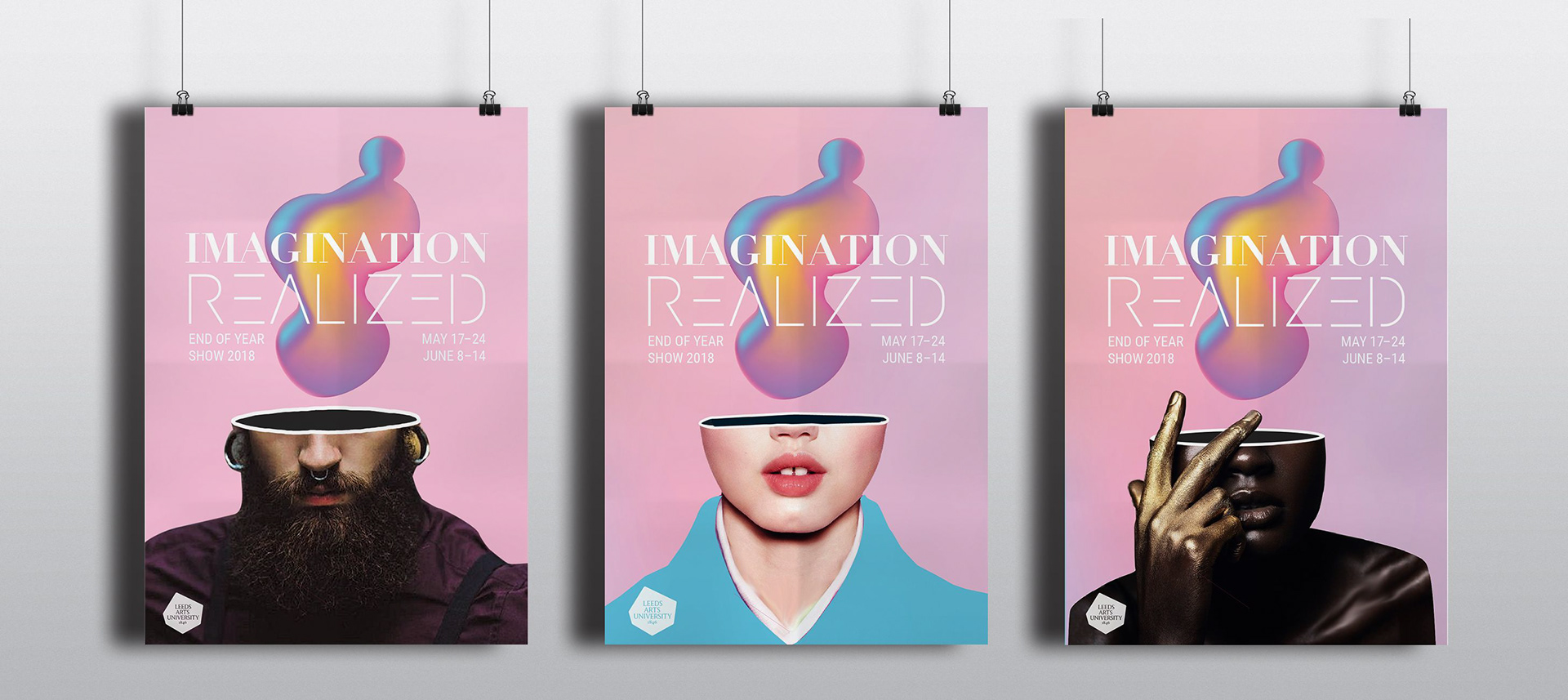 The annual End of Year Shows are a unique opportunity to go behind the scenes at Leeds College of Art where students will be displaying work throughout both buildings in open studios and exhibition areas. 

This year LAU creative ad students got to tackle the brief of creating a concept and visual identity for the event. I worked with Shannon Rogers in this brief and we wanted to express how the students of LAU make the unreal real when they create art from their imaginations. In this brief I got to work as an artdirector as well as a concept designer.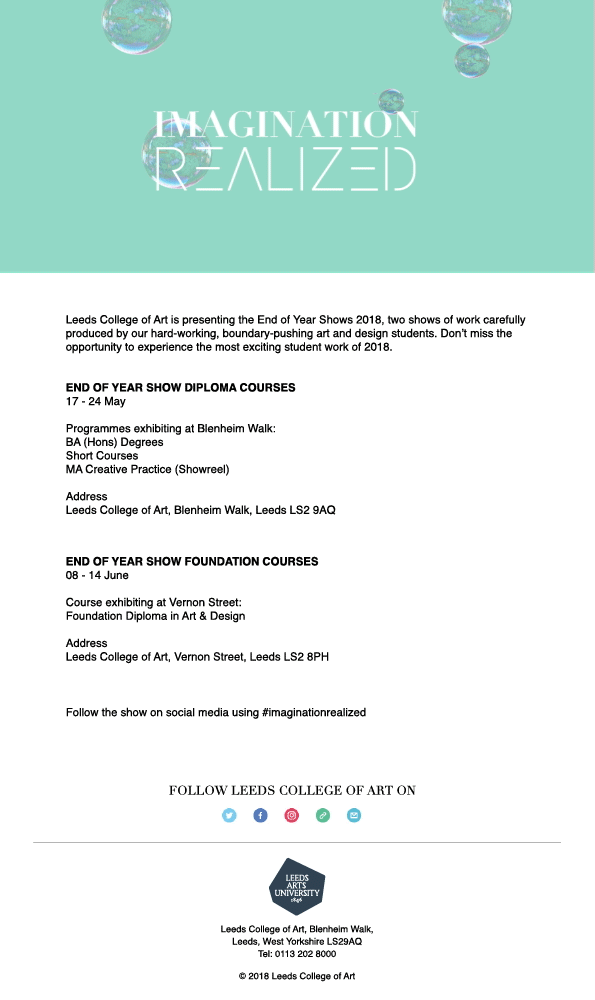 On the left is our idea for the external signage outside the university. We wanted to use a bubble machine to get a little extra attention from people passing by.
On the right is our version of an email invite header for the event. We wanted to keep the bubbles as a key visual for the campaign to be more memorable.